<![if !vml]>

<![endif]>
A community volunteer, A community leader
A fighter for you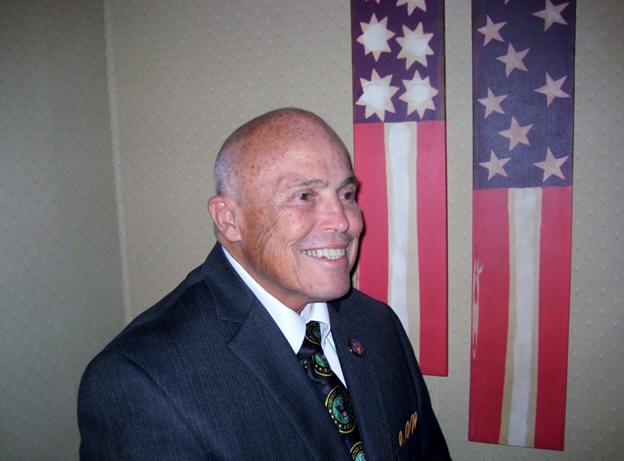 Carl Burton
California Senior Legislature
Assemblymember

NEWS RELEASE
Date: 01/31/2019
Contact: Carl Burton
Phone (916) 916-485-5741
www.carlburton.com

FOR IMMEDIATE RELEASE
FREE TRANSPORTATION FOR SENIOR CITIZENS
Carl Burton, a local elected member of the California Senior Legislature, spoke before a Special Meeting of the Sacramento County Board of Supervisors on January 31 on transportation services to the aging community. He said, "All senior citizens 65 years or older should have free light rail and bus services.
Burton pointed out that with the aging population growing in Sacramento and surrounding counties older citizens must be able to maintain their mobile lifestyle.
Senior Assemblymember Burton said, "next, to health and housing, transportation is the most important issue for senior citizens living in Sacramento County.
It's important for seniors to remain mobile to keep their social independence. Seniors need to go shopping, attend doctor appointments and visit with friends and family; and to reduce feelings of isolation and loneliness, and many other life-prolonging benefits."
Burton said,
1. Free rides for seniors will increase senior's mobility options and improve their standard of living;
2. It will help increase ridership on our public transit systems, especially in the off-peak hours. When there are fewer demands for seats on our buses and trains, and thus increase in ridership and make our off-peak runs more efficient and cost-effective.
3. It will reduce the number of cars on our roads, reducing congestion, reducing fuel consumption, and reducing air pollution in Sacramento.
4. It will help to reduce the number of accidents and deaths on our highways and streets.
5. It will also build a broader base of support for public transportation in Sacramento.
Burton added "Pennsylvania has a free public transit program for senior citizens on local fixed-route service wherever the local public transit system is operating. To be eligible, you must be 65 years of age or older. And some cities and communities also offer some form of free public transportation regardless of age."
"I believe it's time for California and Sacramento to move in the direction of free bus and light rail passes for all of our senior citizens 65 and older," Burton said.
# # # # #
<![if !vml]>

<![endif]>
Community Activities
I have served on many boards and commission in the Sacramento region some of which are listed below:
Assemblyman California Senior Legislature, Secretary of Area 4 on Aging, Chairman Sacramento County Public Access Television and Radio stations, member National Board of Directors of Public Television and Radio stations, member Sacramento County Transportation and Clean Air Collaborative, Executive Director Sacramento County Taxpayers Association. Appointed by President to White House Council on Aging, President of Sacramento Senior and Senior Organizations, Treasurer, Area 4 on Aging 4, serving Nevada, Placer, Sacramento, Sierra, Sutter, Yolo and Yube counties
President of the San Joaquin County Economic Development Association; President of the Stockton/San Joaquin County Private Industry Council; Vice-President of the Tracy/San Joaquin County Certified Development Corporation; member of the American Economic Development Council; member of the San Joaquin County Strategic Plan and Co-Chairman of its Education Committee; Director of the Indian Tribal Council; Director of the Stockton Cross-town Freeway Committee; Member of the Lodi School Budget Committee; Past President of the Lodi School District Advisory Committee; Co-Chairman of San Joaquin County Taxpayers Association on Education; Chairman of Leroy Nickles School Site Committee; Chairman of Friends of Public Education for San Joaquin County; Director of Northern California Sister City Program; Chairman of Stockton Developmental Center Greenhouse Committee.
I have received a number of awards but the one I value the most is from the National Alliance of Business on behalf of my efforts in helping job training programs for economically disadvantaged Americans. I helped to create over 10,000 jobs.
<![if !vml]>

<![endif]>
More About Carl

You can email me at carl@carlburton.com
I want to thank you for YOUR SUPPORT AND VOTE
Remember Sacramento will be no better then what we make it!